Anyone can be a curator on Sound. Share your favorite songs, create playlists, or embed songs and playlists into your own website, blog, or newsletter, and earn 5% from every primary mint generated from your referral links. For Sound Swap drops, you'll earn 2.5% for mints after the initial open edition ends.
With Curator Rewards, artists can build their own street team on Sound and everyone in the ecosystem benefits from more organic sharing of music.
What qualifies for a Curator Reward?
You can only earn a Curator Reward for primary mints generated directly through your referral links. Secondary sales are not currently eligible.
Only songs with Curator Rewards enabled are eligible, which only includes songs that were uploaded after February 1, 2023. Artists can choose to disable Curator Rewards on any song.
Curators cannot earn rewards from their own referral links.
How do I start earning?
There are two ways to earn through Curator Rewards:
Share a song by copying your referral link or embedding the song on your website, blog, or newsletter.
Create a playlist with your favorite songs
Whenever someone mints a song using your referral code (including if they navigate to a song from a playlist you created), you'll earn a referral fee (5% on primary or 2.5% on Sound Swap mints).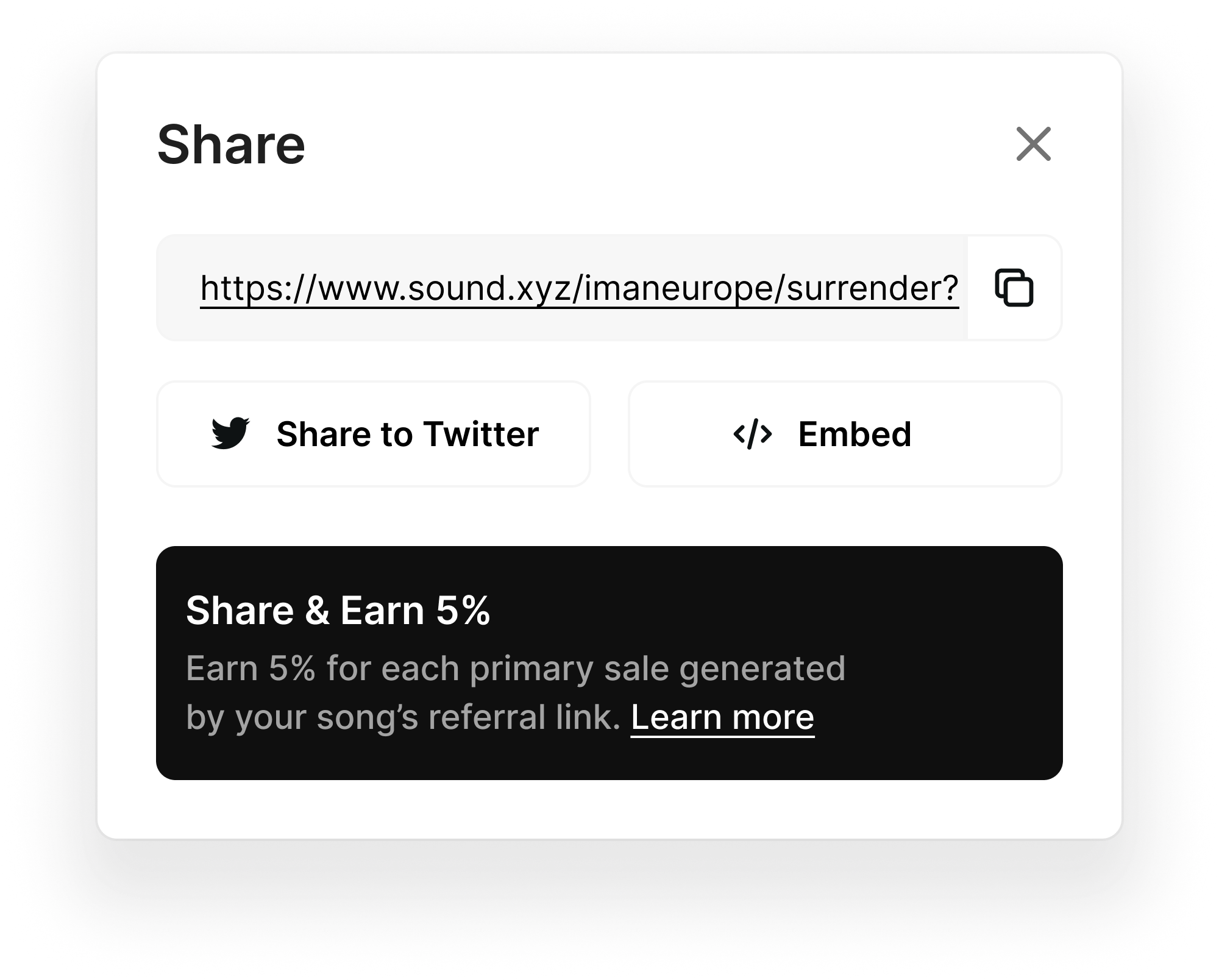 How do I withdraw my earnings?
Access your Curator Rewards in "Your Earnings" page, where you can find a breakdown of earnings by song.
Click "Withdraw All" to withdraw your earnings to your wallet.