You can choose between three different drop types when uploading your release:
Fixed Edition
A fixed supply of editions will always be available for sale. You can select a supply between 5 and 10,000, and that supply will remain available until all editions are collected. All editions must be sold in order for the Golden Egg winner to be revealed.
Open Edition
An unlimited supply of editions can be collected within a specified duration. You'll select a start time and a duration, and your collectors can collect as many editions as they want until the open edition ends.
Sound Swap
Sound Swap is our newest drop type that enables collectors to easily collect and sell editions, even after the primary sale ends, which allows the collector base of your song to grow over time while rewarding early collectors.
The first phase of Sound Swap is an open edition. You choose the price and duration, and collectors can mint as many editions as they want.
Once the open edition ends, the price increases and collectors can continue to mint new editions. The price increases as more editions are minted.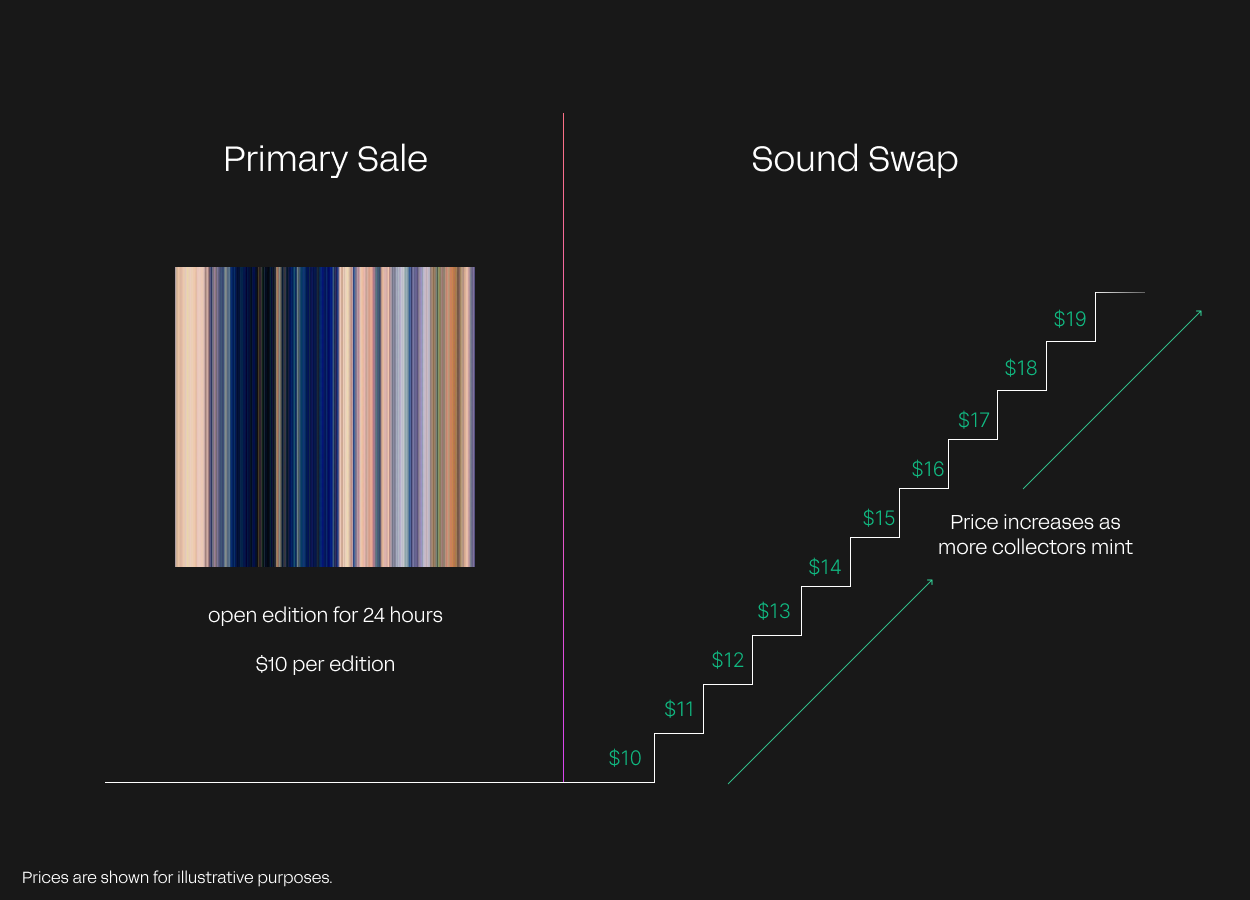 As editions are minted, a portion of the proceeds are stored in a liquidity pool for existing collectors if they decide to sell.
When collectors sell, they are instantly paid based on the current price of the edition.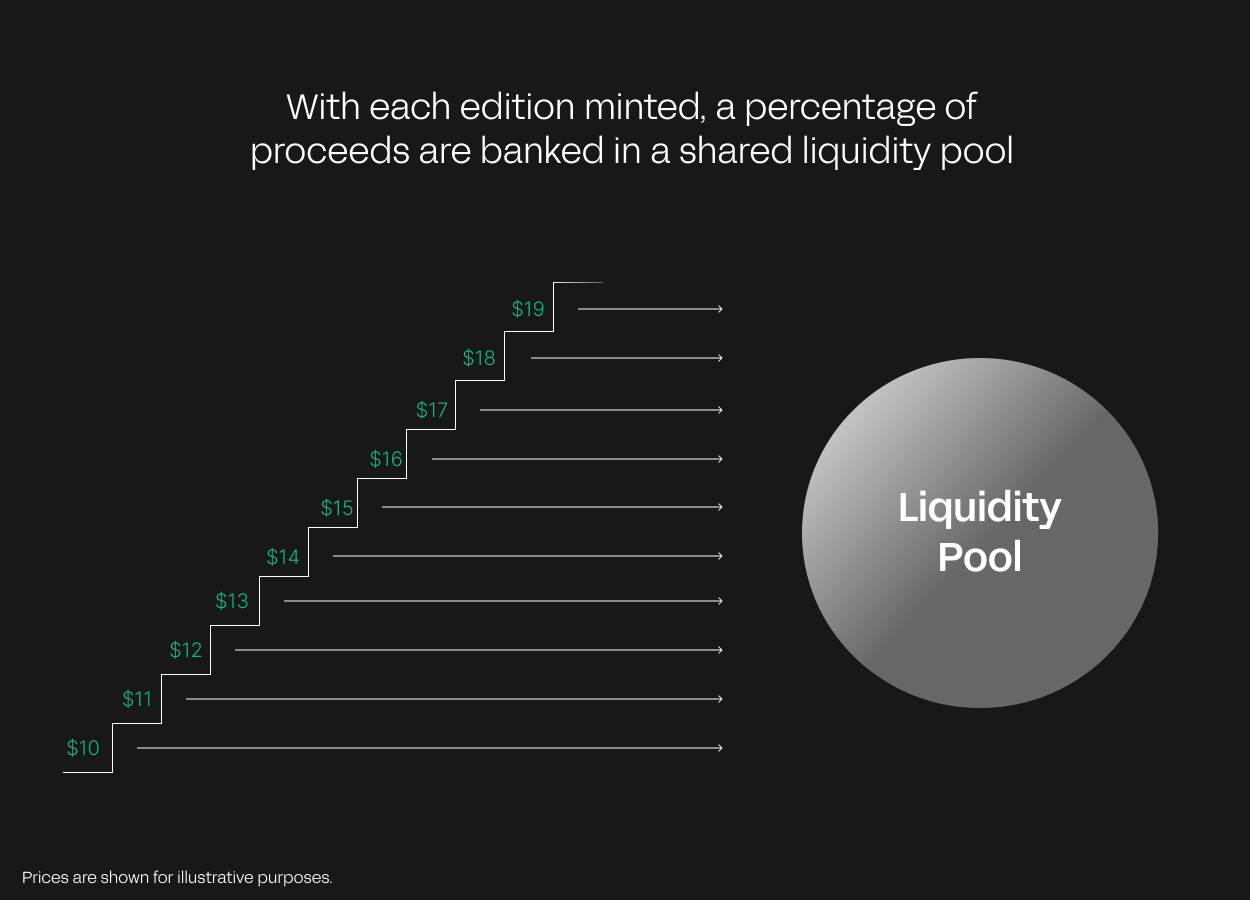 Example: If 50 editions are collected in the primary and 10 editions are collected on Sound Swap, then only 10 editions can be sold. Once 10 editions are sold, you can no longer sell on Sound Swap unless additional editions are collected.
Read more about our Sound Swap feature here.