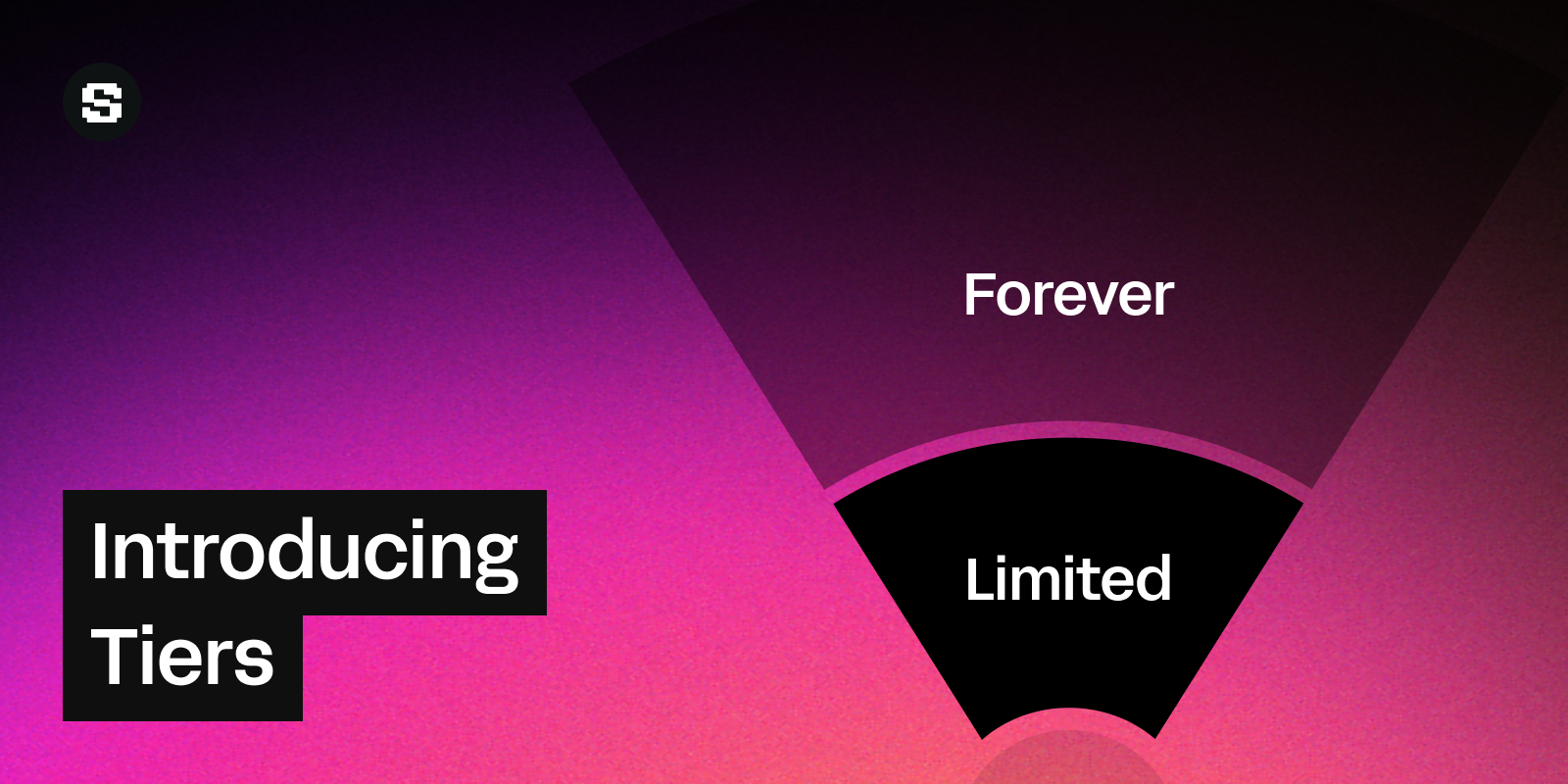 The new tiered format features an exclusive limited edition at the core with a free tier built on top to maximize reach.
Here's how it works.
Forever Editions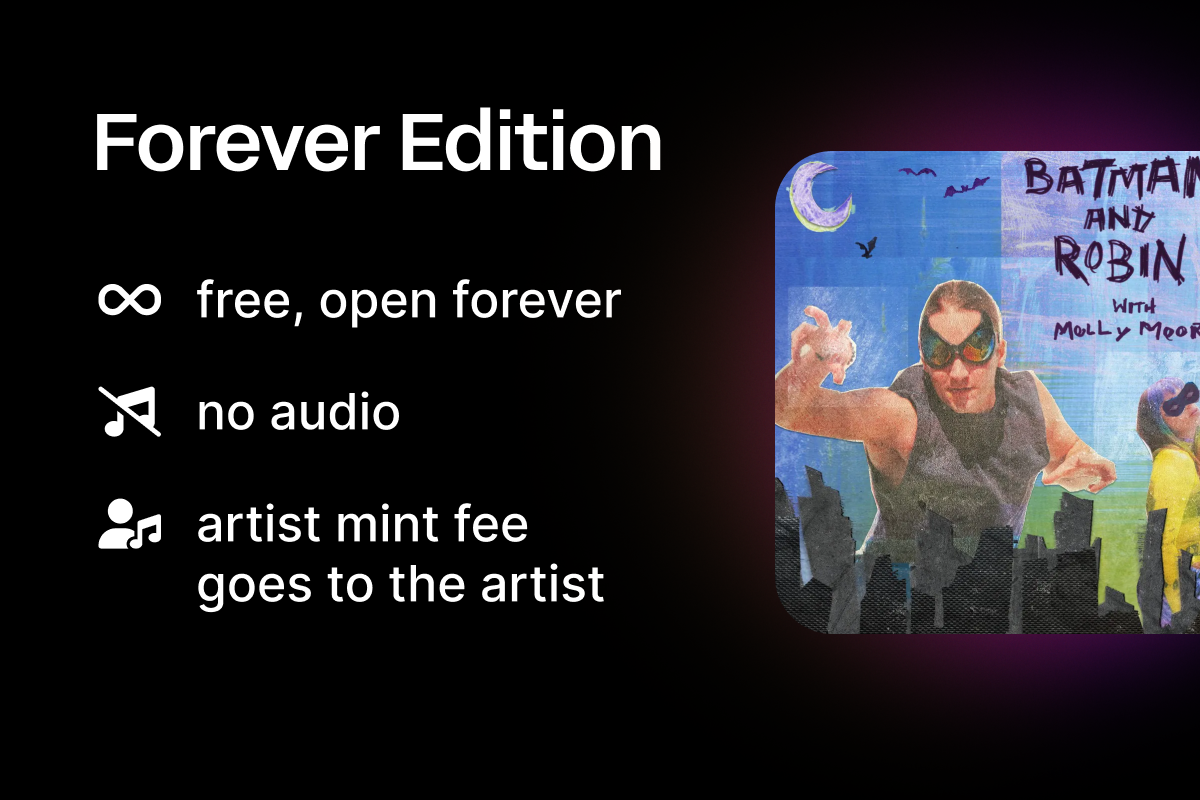 The Forever Edition is always available so your fans can collect and support you whenever they discover your music, long after the initial drop.
Forever Editions are the most accessible way for fans to support their favorite artists, signal their taste, get access to the artist communities and be part of your journey. This tier is like a POAP — proof that someone discovered you early and a digital memory of finding a new song they love.
It's also a new way to support artists financially. The Forever Edition is free with a small mint fee that applies to every edition (0.000777 ETH) — a slight change to our previous 'per transaction' mint fee. A majority of that fee goes directly to the artist (0.000555 ETH). It creates a pay-what-you-want model, allowing fans to show patronage, as much as they want, forever, and move up the audience section as they buy more.
But there's a twist: there's no audio in our free tiers.
We started Sound with a belief that music has value and that artists deserve to set the price for their art. Therefore, music will be reserved for the exclusive Limited Edition where artists choose the price and supply and collectors get priority status in the audience seating chart.
NFTs don't always have to be used for music - it can also be a way for fans to continue supporting their favorite artists every time they mint.
Limited Editions
The limited edition tier is the only way for collectors to own the music. It's exclusive and scarce, and the artist has full control of the price and supply.
Limited edition collectors get priority seating in the audience, exclusive artwork and the chance to win the coveted golden egg: a unique 1:1 edition of the song that's randomly rewarded once the Limited Edition sale ends.
Artists can also get creative and add their own exclusive perks for limited edition collectors, such as access to exclusive fan chats, discounted merch, tickets and many other fan benefits.
For fans, this model offers a chance to own something unique and special, fostering a deeper connection to artists and their work while cementing them as superfans within the Sound community. The exclusivity makes fans a direct part of their favorite artists' journey, allowing artists and fans to share in the benefits of rarity and connection, creating a win-win scenario.